30 days of me, day 3
Submitted by Earok on Sun, 10/03/2010 - 00:00
A picture of you and your friends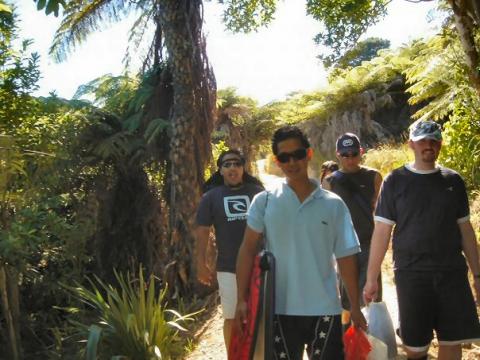 I don't have many pictures of me with mates but this one wasn't too terrible. This was taken during a weekend holiday to the Coromandel. 
From left to right:
Daniel, who I believe I only ever met on that holiday. Really cool guy, very friendly and very intellectual. At least at the time was co-owner of a Sandwhich shop.
Hammish, my old work colleague. Fun loving personality and sense of humor. Even though he works out at Mangere now I still catch up with him occasionally.
Des, who works with Hammish. Good sense of humour, very smart and easy to get on with.
Yours truly, looking suspect as ever with that beard and camo cap.