Uncle Earok
Submitted by Earok on Mon, 06/15/2009 - 21:18
About six months ago I announced that my partner Kirsty had become an Auntie, and what's more I disagreed with her assertion that I was now an Uncle.
It's funny how fate had a way of making her right. A few months down the track I am now absolutely, undeniably, an Uncle. Introducing Elizabeth Lilly Hogan.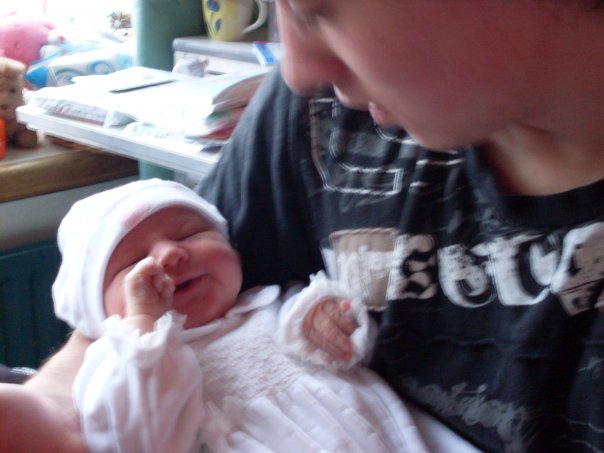 Elizabeth was born at 4:16am on Monday the 8th. She is the first child of my brother Philip and his fiancée Samantha. Kirsty and I will be going down to visit them in Greymouth later this month.
I wish them all the best and a bright, happy future together.