Blow Stuff Up: 2011 Release Candidate 3
Submitted by Earok on Sat, 05/28/2011 - 20:07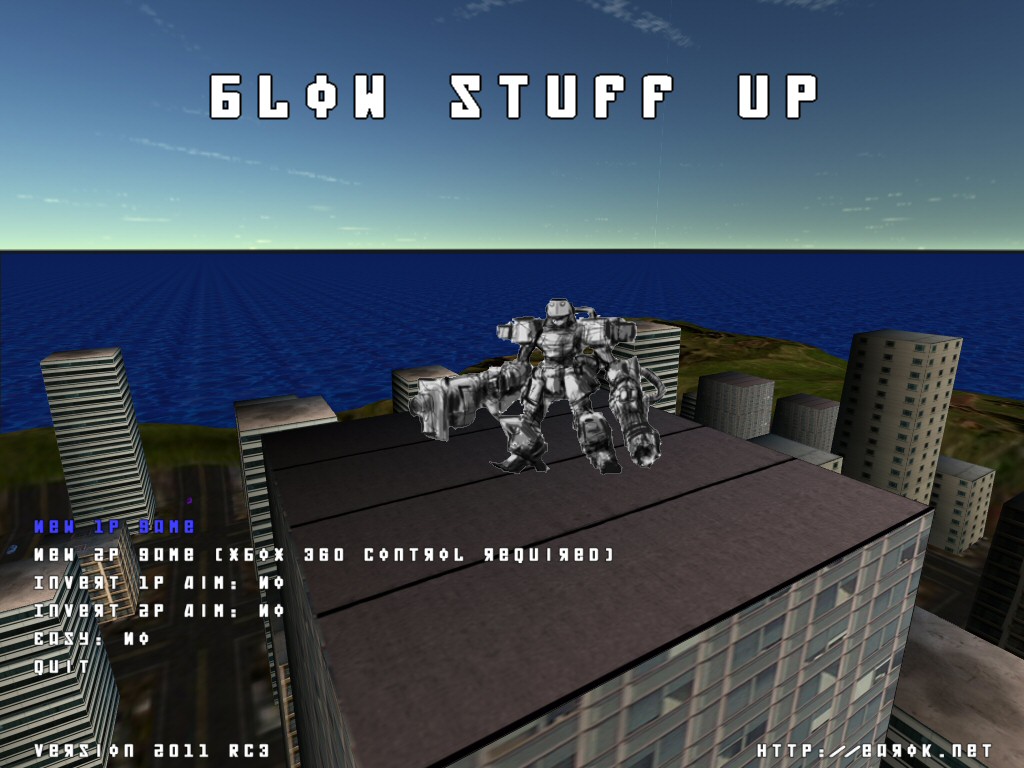 New build of Blow Stuff Up has been released. The new stuff:
Mecha sprites by Anthony Lau.
Danish and German translations by Christian "Chroelle" Toft and Pater Alf of Curly's World of Freeware.
Easy mode. The amount of time you start with, as well as the amount of time you get from destroying stuff is doubled.
Aspect ratio fix. Widescreen resolution now shows more to the sides, rather than less on the top and bottom.
Misc bug fixes.
This will probably be my last release of Blow Stuff Up before the Earok 2011 collection is released. Though I started experimenting with terrain deformation today, it was kind of fun carving a canal through the city with my grenade launchers (Look out, Minecraft!).
Firestart's next release should be in the next fortnight or so.