Earok 2011 Collection: FPS Preview
Submitted by admin on Sat, 11/20/2010 - 20:59
I spent most of today fine-tuning my First Person Shooters in preparation for the Earok 2011 Collection. This is what I have so far:
Blow Stuff Up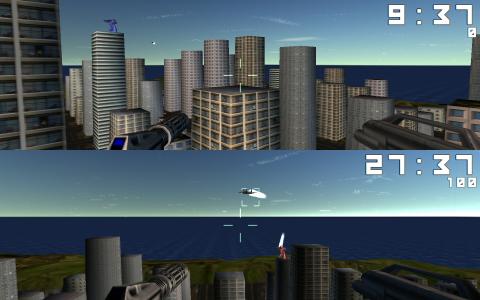 Largely just cosmetic changes since the previous release candidate, except for the addition of split screen multiplayer (At least one XBox 360 control required). Crosshairs were the most frequently demanded feature, and now they have been added. The difficulty has also been toned down slightly.
Derelict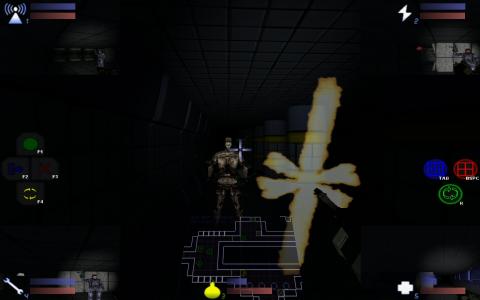 XBox 360 controller support is mostly complete, but the major change is just the general UI. Unnecessary text has been removed, and has been replaced by status bars and icons. Also, control of the map view is far more user-friendly, closer to what one might expect from a Real Time Strategy game. The "story" is to be re-written almost entirely from scratch, split screen multiplayer could also come later.
Firestart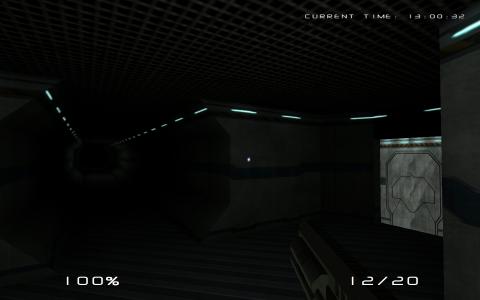 More or less all of the changes are cosmetic. A better use of lighting and textures (From a free pack of Sci-Fi models for Blitz3D) gives the game a much more polished look. The health bar has been replaced with a standard percentage counter. A few more gameplay and graphical refinements are required before this one goes in to public beta.