Earok Editor: First public release
Submitted by Earok on Sat, 05/30/2009 - 21:01
EDIT: Whoops, I am a dumbass. Download link is here
It's been a long time coming. I have been promising this ever since Derelict 1.0 came out nearly a year ago.
But now, finally the general public can make their own levels for it!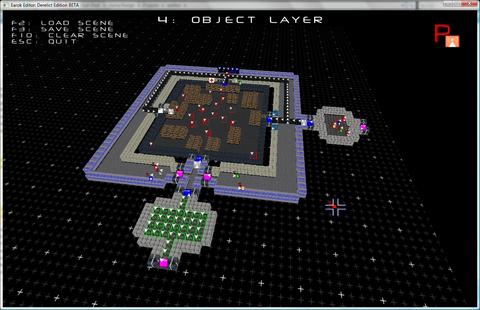 Since this hasn't been publicly tested before, it may be full of bugs. This is ONLY compatible with Derelict 1.2, any games I release in future will need a newer version of the editor to be compatible.
Included is instructions for installation, use, inserting custom textures/terminals/furniture objects and localisation. Almost enough to be able to mod it!
Well, have fun and knock yourself out. If you need any help, just leave a comment here or contact me through the contact form.