Derelict 2011 Release Candidate 1
Submitted by Earok on Sun, 04/03/2011 - 00:00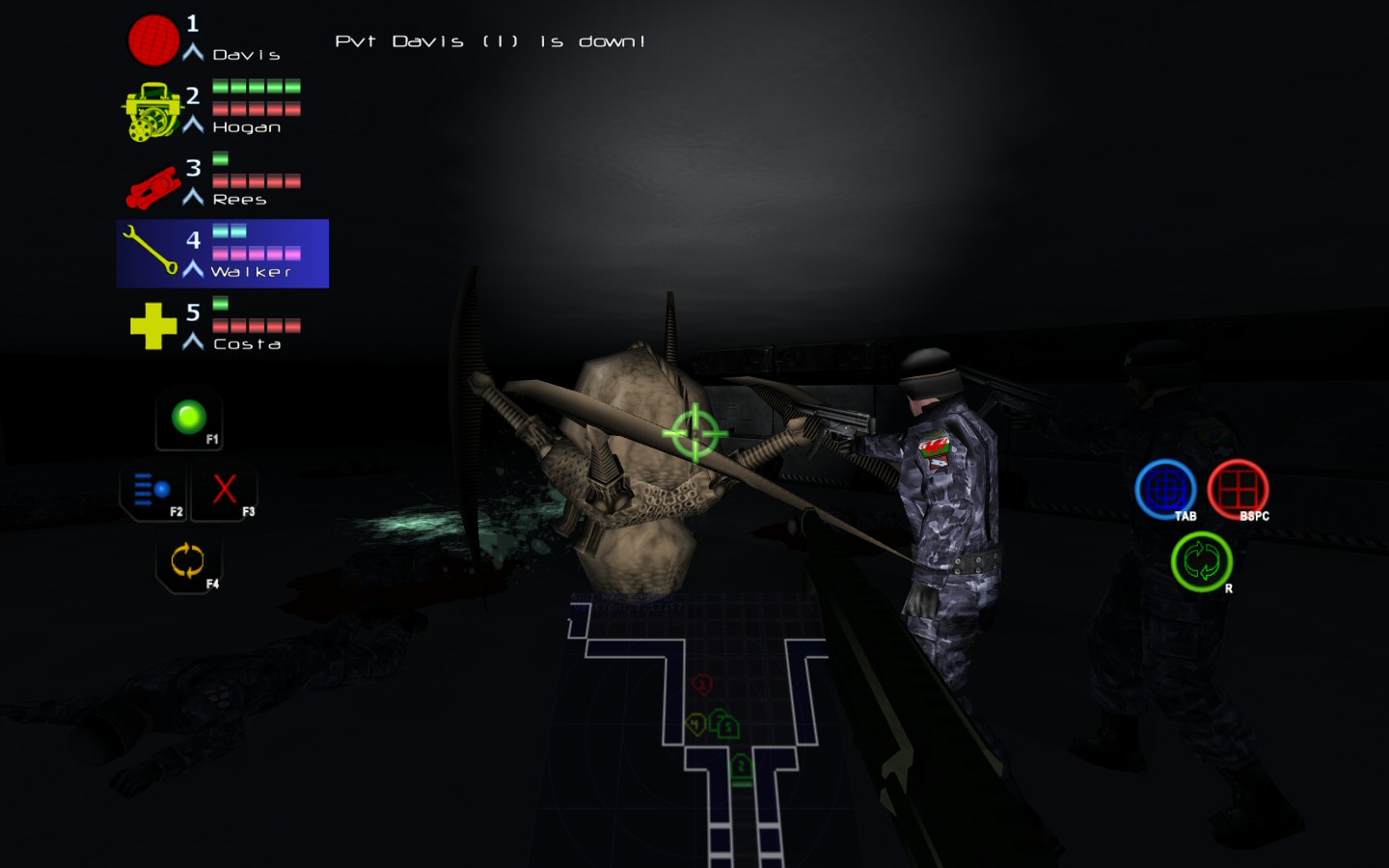 The 2011 release candidate version of Derelict is out, the first new version in over a year. Just a recap on what's new:
Two player co-operative mode
Overhauled textures
New GUI
XBox 360 controller support
A tonne of minor tweaks and changes
Also since the last screenshot - The marines have names now. They're randomly picked from a shortlist of common surnames for each country represented. I thought that might help with creating something of a narative during the game. Since a lot of changes have been made since the last release, I can't guarantee that there aren't any serious issues with the new version. Please get in touch if you find anything.
Except for adding Anthony's new artwork to WitchBlaster, this will be the last update to an Earok.Net game for this month. I have quite a few other projects on so I can't justify more work on the 2011 collection until at least May.
In other news, Anthony has done a full scale Boss Bee for WitchBlaster. Check her out: