Derelict: Now in a web browser
Submitted by Earok on Sun, 08/14/2011 - 18:54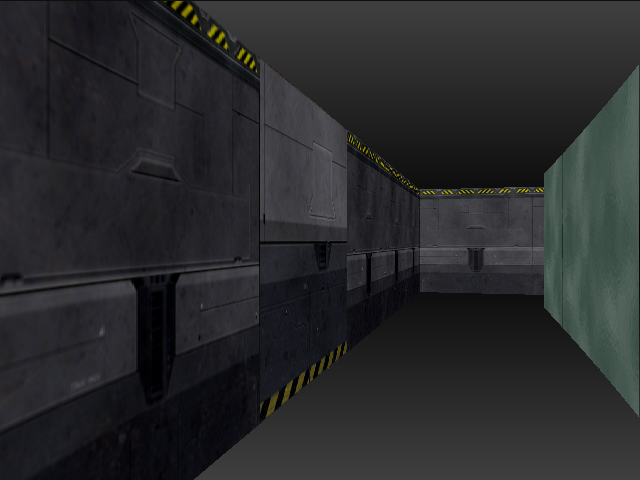 Well, okay not really =D
But I've whipped up a basic raycaster / level editor in Monkey that uses the Derelict tileset. Check it here (note: It might take a minute or so before it displays anything, as it has a fair bit of data to download). Runs pretty OK in Chrome, though again IE9 is recommended.
Click on the grid to lay down a few tiles, and then press space to toggle the First Person View. Cursor keys to walk.
A raycaster's something I have been itching to do for awhile, and I'm embarrassed to admit it was more difficult than I thought it'd be. The code is quick-and-dirty and it could certainly do with some performance optimisations (probably doesn't help that I'm using 256x256 pixel tiles!) but it seems to run pretty well considering.
I think a raycasted version of Derelict for mobile platforms is certainly a possibility, though there's a few other projects I've been thinking about first. I could also use it to finish off 'Luger Me Now' or 'Refrigeration Management Simulator 95'.
Edit: I did a raycasted floor as well. Programmatically, it was actually easier much than I thought it would be (certainly easier than the walls) but it currently runs slow as a dog, even on the C++ build. I'll have to do lots of optimisations before it runs at a playable speed.
Plus, you can see it badly needs anti-aliasing. Making a purely software renderer is lots of fun