The Kiwi's Tale, now playable in a browser!
Submitted by Earok on Sat, 07/28/2012 - 20:04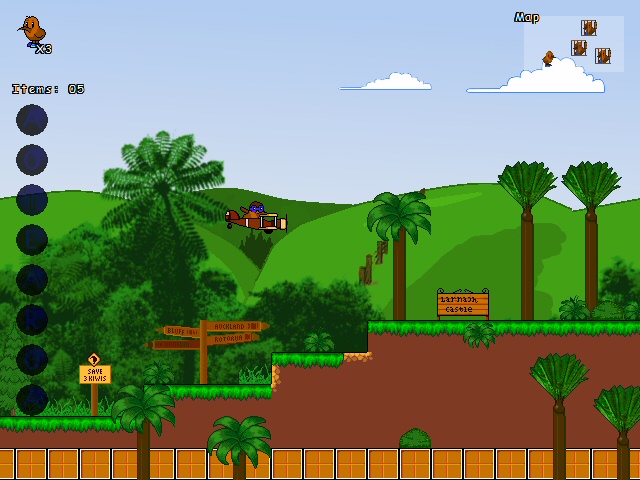 The Kiwi's Tale has now been ported to Monkey, play it online right here. This is the first public release of the Monkey version, so I'm expecting there to be a few bugs lurking around. Please let me know if you spot any. I've only tested on Chrome so it's the only Browser I can guarantee it might run reliably on.
Boring technical details below for those who are interested:
Despite being browser based, this version of the game has almost complete feature parity with it's desktop counterpart (Joypad support being the most major omission).
Gui's Portguese translation is still present, unfortunately some of the character's aren't displaying. I'll need to spend some time looking into it.
A Flash version exists, but runs far too slow to be playable. I think it's time for Flash to be buried.
A fair chunk of the code was ported automatically with my BlitzMax-to-Monkey converter, though there was still a fair amount of painstaking effort fixing the code line by line until it became playable.
The only major part of the code I didn't port with the converter was the Mappy level libraries. Since the Mappy file format is binary, I had to convert the levels to a text format, and ended up Clean Rooming the libraries rather than trying to port them.