Next project
Submitted by admin on Sun, 10/31/2010 - 18:01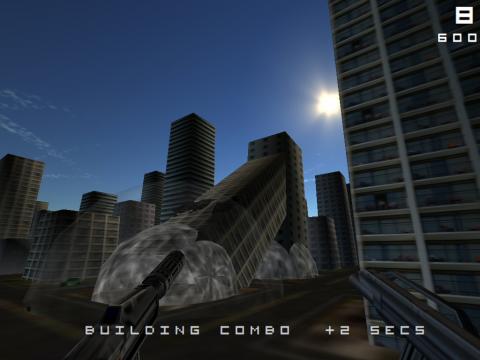 Now that 30 Days of Me is out of the way, and I'm not doing NaNoWriMo again, I have settled on my next project: A re-release of the six games on my site (Blow Stuff Up, Derelict, Firestart, Kiwi's Tale, Heart of Ice, WitchBlaster) with misc enhancements, such as XBox 360 Controller support and Internationalization.
All six of them will be re-released in a compilation with a custom menu. There'll also be a CD version that I'll send off to collaborators and friends.
Blow Stuff Up is the first one up for an overhaul, I have added the ability to topple buildings onto other buildings and vehicles and replaced the stock standard "100% Health" with a perpetually ticking timer, which gives it a frantic arcade feel. There's a release candidate version of it up at http://earok.net/games/bsu-rc1.zip, any feedback would be appreciated. If you have an XBox 360 controller I highly recommend you use it.
The official launch date for the compilation is Jan 1st, 2011. Stay tuned.