Multiplex update
Submitted by Earok on Wed, 05/02/2012 - 08:52
New Multiplex screenshot. This wasn't actually rendered by the game, it's more of a concept whipped together in Paint Shop Pro.
UPDATE: This is no longer a faked concept screenshot. It's an honest-to-God, actual screenshot of the game running itself as a minigame no less than at least seven times (the squashing effect you see is because the aspect ratio of the theater screen is different to the game screen). Also since this "minigame" is based on a hypothetical Inception sequel, the game speed doubles every iteration. The only reason I didn't go deeper is that at 27 gameplay speed, it's basically impossible to walk to a theater door without rocketing past it!
In other news, I have been evangelising the game at the Auckland Game Developer meetups, so I'd better make good on my promise to actually show something playable soon!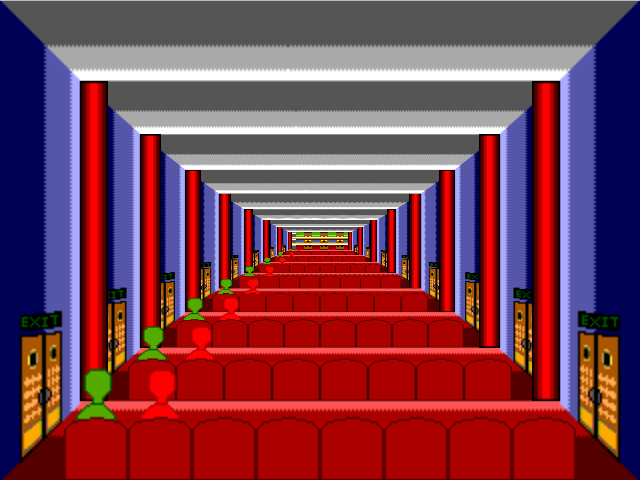 The main thing I've been working on is some mechanics for the overworld hub system (The multiplex itself). Each of the Cinemas will contain their own minigame based around a film, film concept or game tie-in of a film.