Overload tomorrow
Submitted by Earok on Fri, 07/22/2011 - 23:09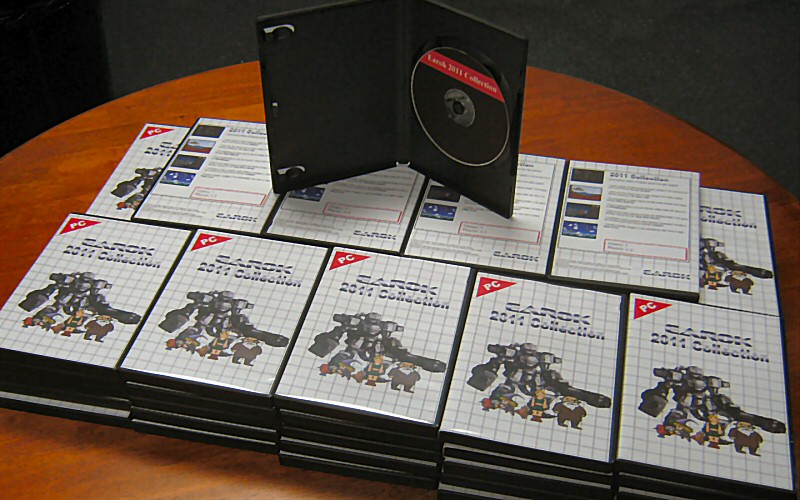 I collected the physical copies of the Earok 2011 Collection today, here they all are.
Tomorrow is the beginning of Overload and the end of the long, arduous process of polishing, porting and packaging the games for the collection. It promises to be a great event with awesome art and fantastic cosplay. And hopefully I can walk away from the event with a few more people having played my games, and not having looked too foolish on the game developers panel!
Too tired to think of much else to say. Gonna go sleep.